Some Prefab Employees and their families wait for the Montrose Days parade to start where they passed out candy and some other CCC goodies.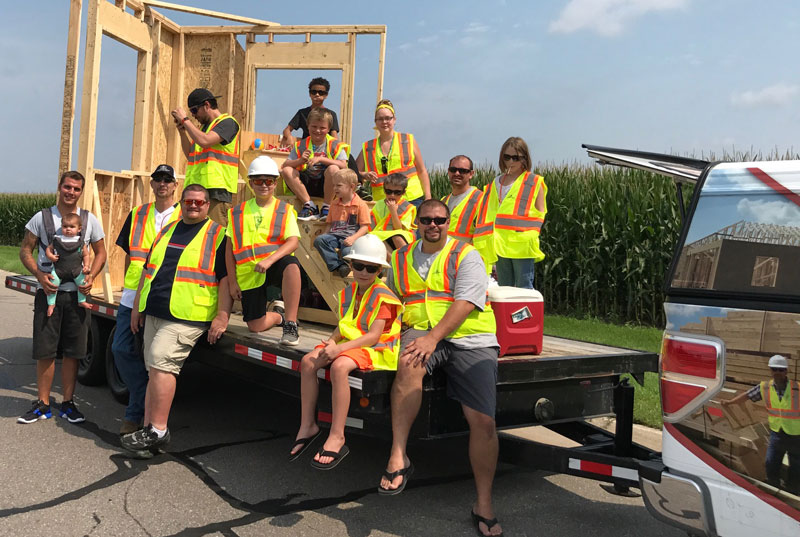 ---
A few members from our shop take a break to test their skills at turkey bowling. Look at that form! Is that Roy Munson?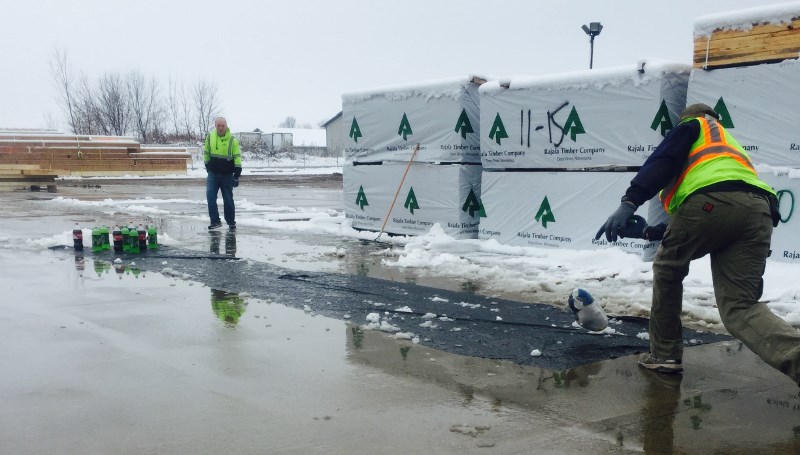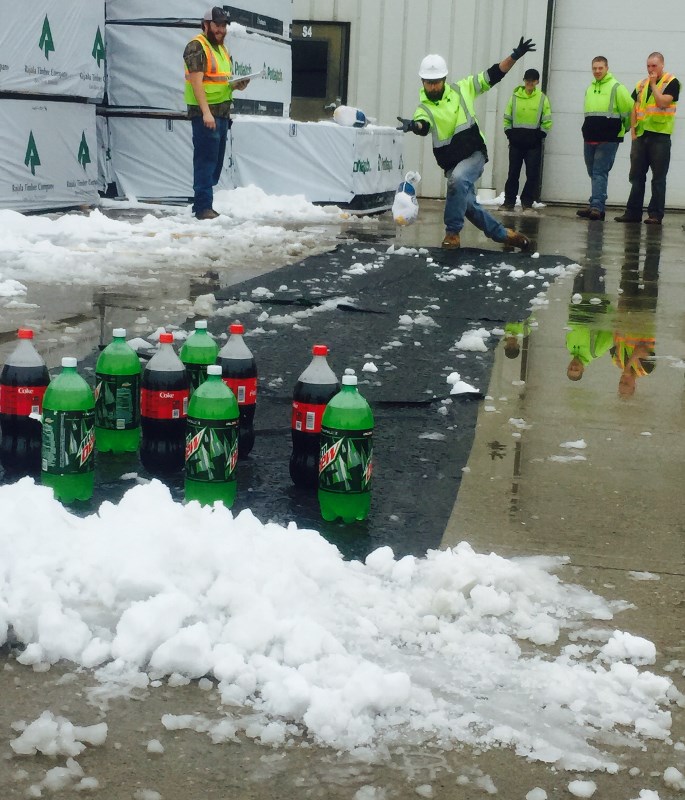 ---
Pre-shift stretching in prefab shop
Lead Carpenter Sherry Pick volunteered to lead the pre-shift stretching program for both 1st and 2nd Shifts. Great work Sherry on demonstrating our "Built on Safety" culture!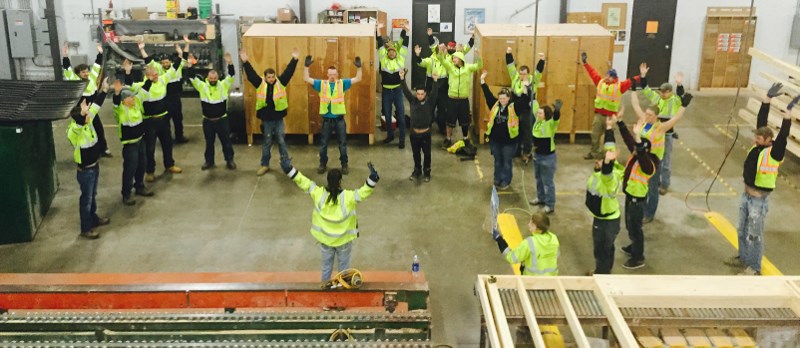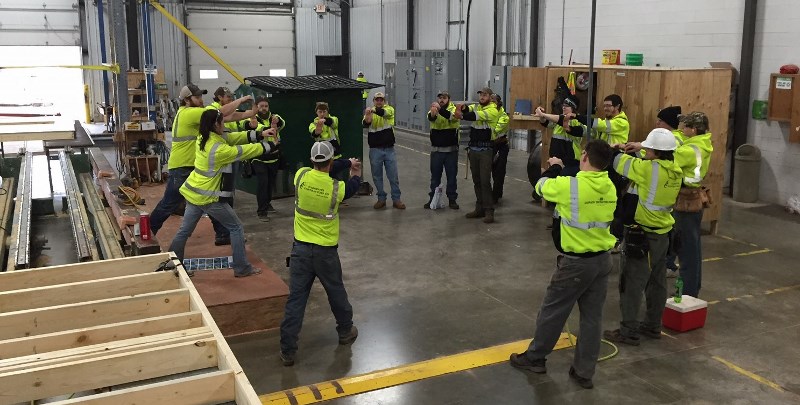 ---
Lending a Hand during a Rain Delay
Aenoy Inthasone and his crew Drake Anderson, Andy Bailey & Mack Hoogenraad had a rain delay while framing a house in Lakeville. While waiting out the rain they noticed some homeowners moving into a house they had recently framed. In a flash the crew took it upon themselves to help the homeowners get their stuff moved in and out of the rain. Word of this gesture spread quickly from the homeowners to builder and back to CCC. So we honored them with a quarterly Outstanding Achievement Award. Nice work Gentlemen!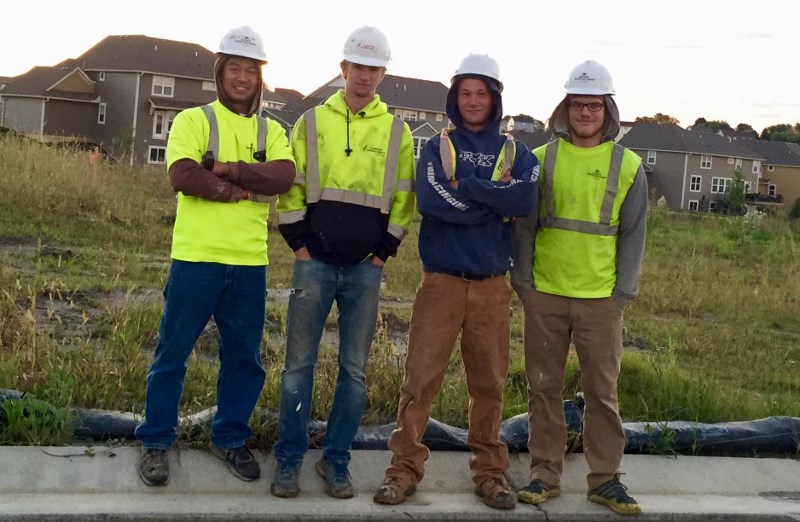 ---
Habitat for Humanity House
CCC continued their annual tradition of supporting Twin Cities Habitat for humanity project. This year Kevin Beck lead a team of CCC sponsored volunteers to frame a new home in St Paul.